Jump to Recipe
Print Recipe
We all know that brunch has taken over the scene these days and I must admit that I jumped on the bandwagon long ago. I love going out to restaurants for brunch, I love hosting people in my home for brunch, I love going to other people's homes for brunch...basically if there's brunch involved I'm there! Mmmm...just thinking about mimosas - (uh-hem) I mean brunch makes my cheeks widen into a smile. That's why I know you'll love this smoked salmon and asparagus frittata recipe.
I'm always creating different brunch recipes for the hubby and I along with our friends and family whenever they want to join. Sometimes I stick with classic, tried and true recipes ad sometimes I create something crazy. If you can't experiment with recipes on family and friends then who else, right?
This recipe is more of a classic. Usually I prefer a quiche but 2020 is a year of goals for your girl. After having such a difficult year with my health in 2019, I've decided really get serious this year and take it to the next level. Of course that requires gradual, subtle changes and one of those for me is cutting back on carbs and sugar. I'm also exercising regularly, which is something I was unable to do for a good part of 2019. I'll save the deets for another blog post and get on to the recipe for this one.
This smoked salmon and asparagus frittata recipe is everything, y'all. The salty smoked salmon along with the fresh asparagus and sweet sundried tomatoes all does a little flavor dance in your mouth. I'm excited for to you give this recipe a try!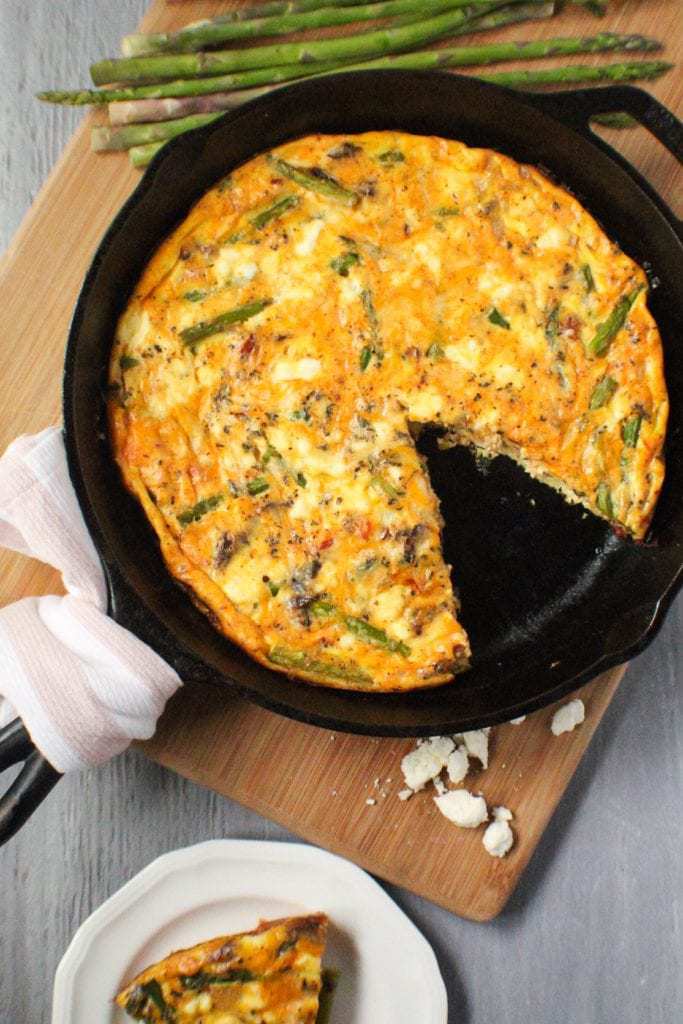 A few tips:
Make sure your asparagus is still pretty firm after sautéing, it will continue to cook in the oven
Feel free to substitute or add different cheeses according to your preference. Some people prefer a more melty cheese texture and the feta does not provide that
You may substitute the half and half for any milk you prefer or even heavy cream. Just remember that the more fat content, the fluffier you frittata will be
HAVE FUN! If you mess it up, toss it and try again! At least that's what I do hehe!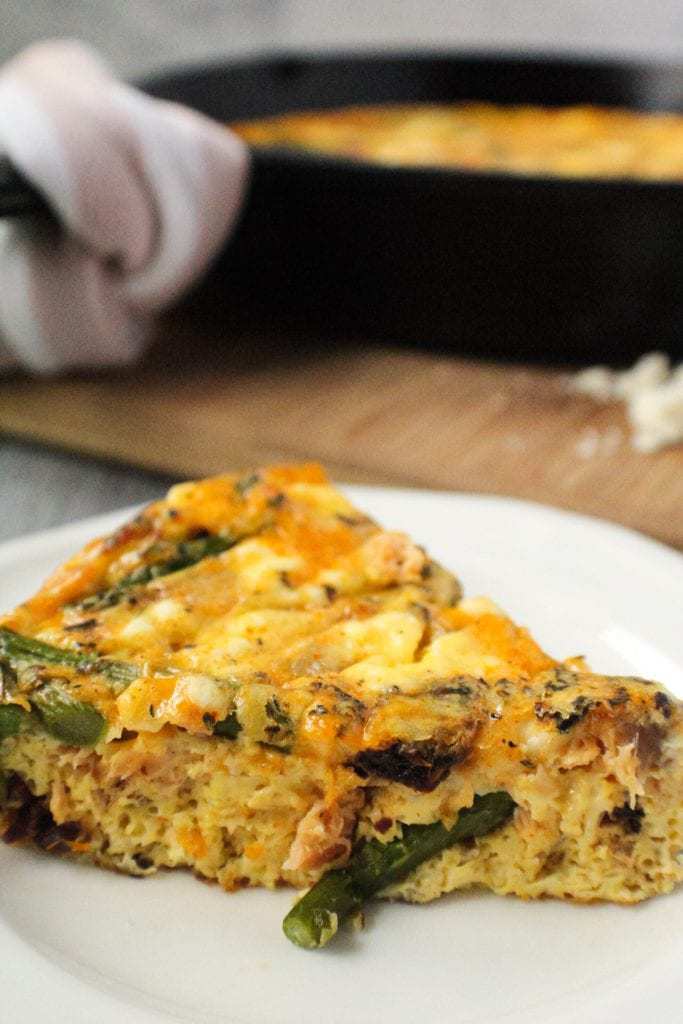 Check out these other quick and delicious recipes: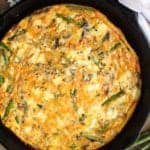 Smoked Salmon and Asparagus Frittata
This frittata recipe is perfect for your next weekend brunch. The smoky smoked salmon and fresh asparagus are complimented by the salty feta and a surprise ingredient...sundried tomatoes! This one is sure to impress while being super easy to make.
Ingredients
½

medium onion

chopped

½

bunch asparagus

tough ends removed, cut into 1-inch pieces

1

tbsp

olive oil

8

large eggs

½

cup

half and half

1

cup

crumbled feta cheese

5

oz.

smoked salmon

flaked into large chunks

⅓

cup

chopped sundried tomatoes

½

tsp

kosher salt

1

tsp

black pepper

½

tsp

dried basil
Instructions
Preheat the oven to 350 degrees F.

Sauté the onion and asparagus in olive oil in a 10-inch cast iron skillet over medium-low heat until onions are translucent, about 5 minutes.

In a large bowl, beat the eggs.

Add the half and half, feta cheese, smoked salmon, sundried tomatoes, salt, pepper and basil and combine.

Pour the mixture over the onions and asparagus and place the skillet in the center of the oven.

Bake the frittata for about 35-40 minutes, until it puffs up and a knife inserted in the middle comes out clean. Serve warm.
Tried this recipe?
Be sure to tag @thepinkowlkitchen in your creations on Instagram and use the hashtag #pinkowlkitchen! And don't forget to leave a comment and star rating below!