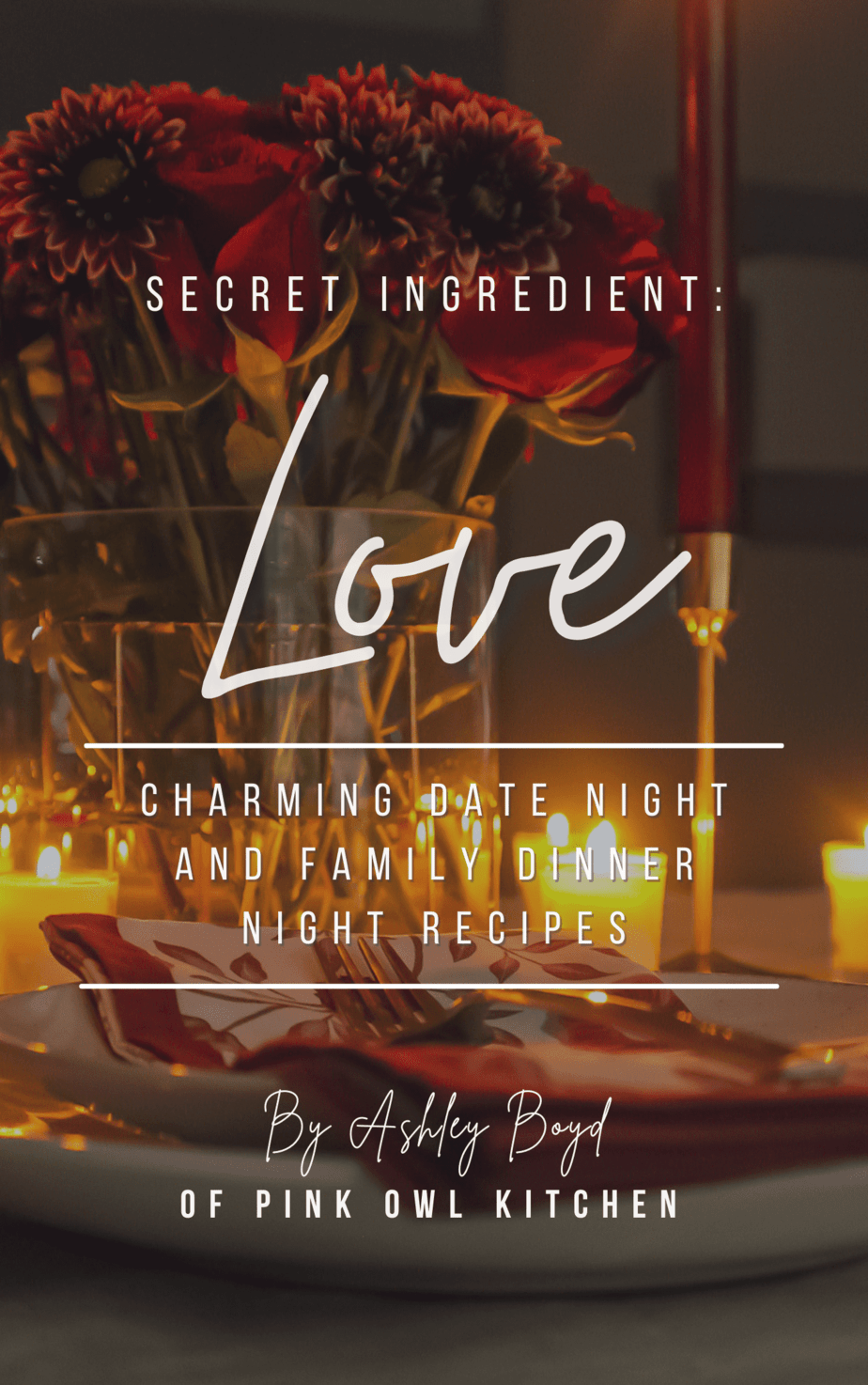 This E-cookbook features a dozen deliciously charming recipes, including soup, appetizers, entrees, side dishes, and desserts. Colorful, detailed photographs are included for each recipe so that you know exactly what your finished recipe should look like.
All of the recipes in this e-cookbook are influenced by my Southern heritage and all share one main ingredient - LOVE! There are small-batch, date night recipes included as well as family-sized recipes for the perfect night in for couples and families alike!
You are sure to find something you love in this e-cookbook. Oh - and there's even a special bonus! I've included a guide for the perfect stay-at-home date night, complete with tablescape ideas, a full-course menu suggestion from the recipes in this e-cookbook, and a few extra tips to make your next date night super special.
I put tons of love into this project and I share a little piece of myself with you in each of these recipes. I cannot thank you enough for your support and I hope you enjoy your new e-cookbook!
❤️ XOXO,
Ashley