Hey y'all, I'm Ashley!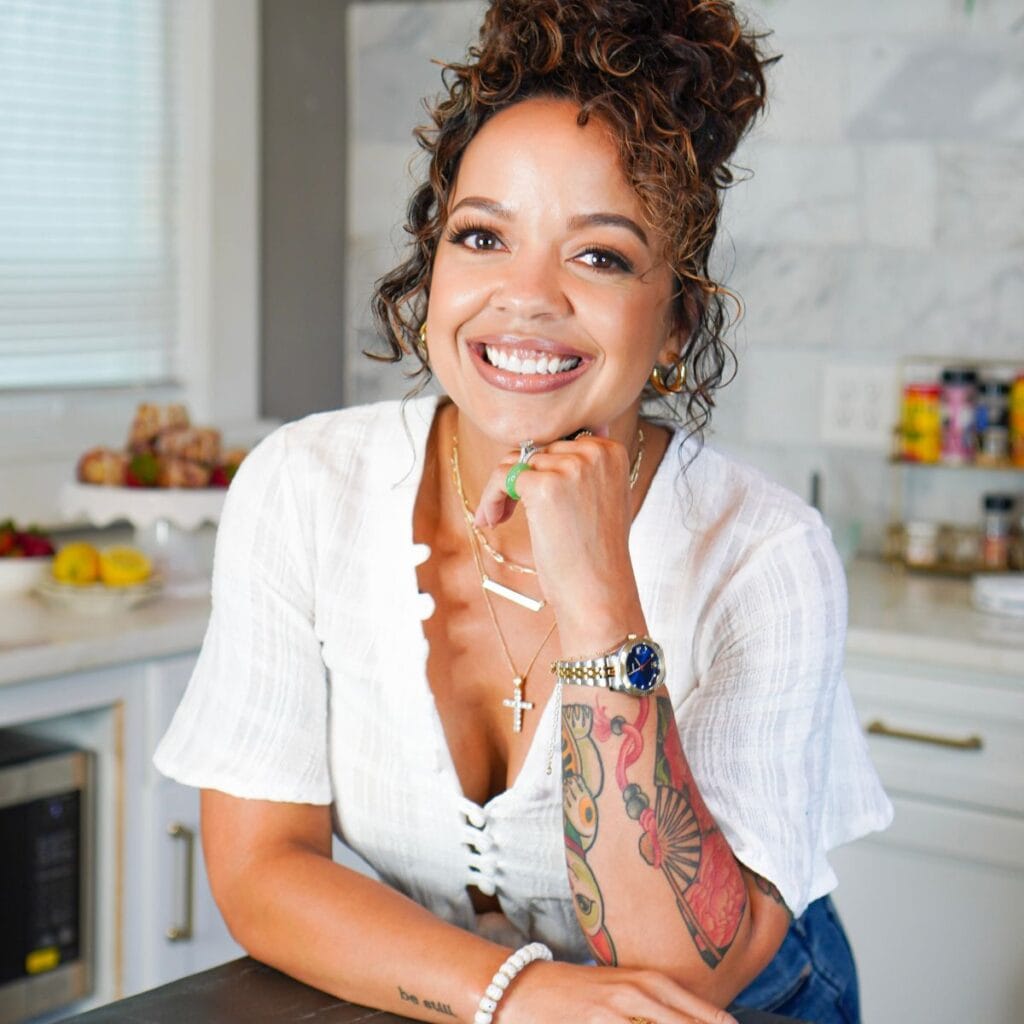 I'm the self-taught cook, food blogger, and photographer behind Pink Owl Kitchen!
A little of my background story
I am a proud Southern Belle, born and raised in Mississippi. My Southern heritage has a huge influence on the recipes you will find here at Pink Owl Kitchen and it is my goal to keep those old-fashioned, cherished recipes from my childhood alive.
Southern Collard Greens, Soul Food Candied Yams, and Southern Baked Macacori and Cheese are a few of the most cherished recipes that I grew up eating and I am overjoyed that I get to share them with you!
Both of my Grandmas were incredible cooks and heavily influenced my style of cooking. I have enjoyed creating comforting home-cooked meals since I was a teenager and discovered that cooking for my loved ones brings me tons of joy.
I married into a very large family in 2016 and eventually established myself as the go-to chef and hostess for all of our family gatherings and these things were huge, y'all! I'm talking close to 100 people sometimes!
When I saw how much joy and togetherness my food brought to my family, I decided to create Pink Owl Kitchen to share that joy with the world. With a little nudge from my super supportive husband, I quit my full-time job in 2022 and have devoted myself to creating and sharing delicious homemade recipes for families like yours to enjoy for years to come.
When I'm not in the kitchen, you can find me chasing around our adventurous toddler, spending time with family, trying a fun new workout, or curling up with a good book.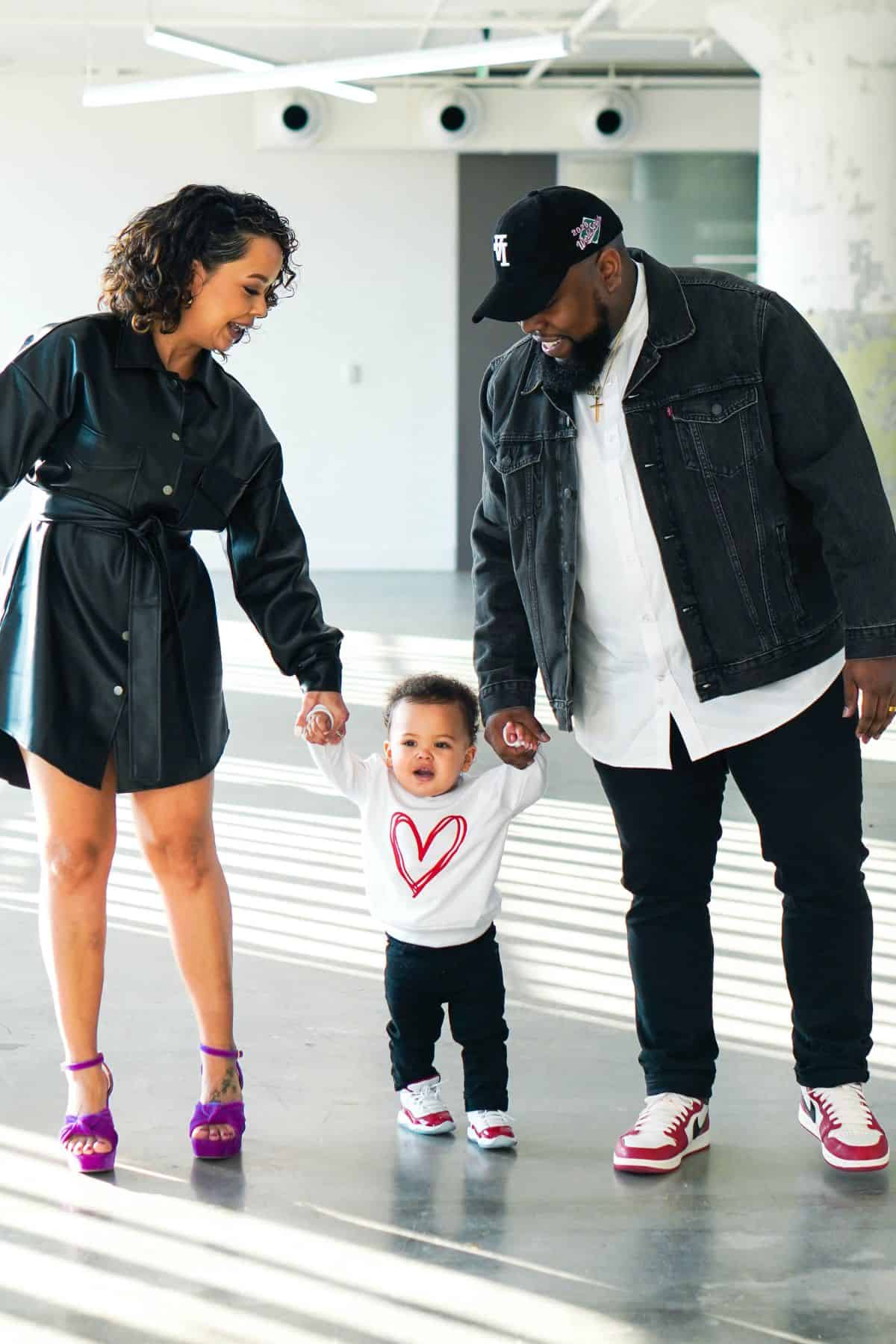 What You Will Find on pink owl kitchen
Savory and sweet recipes inspired by the comforting Southern food I grew up eating.
Nostalgic, old-fashioned recipes that you don't see much anymore like hot water cornbread and old-fashioned tea cakes.
Step-by-step recipe instructions, tips, and ticks so that cooks of all experience levels feel confident making our recipes.
An email newsletter where I share our latest recipes, curated holiday menus, and life and cooking-related updates.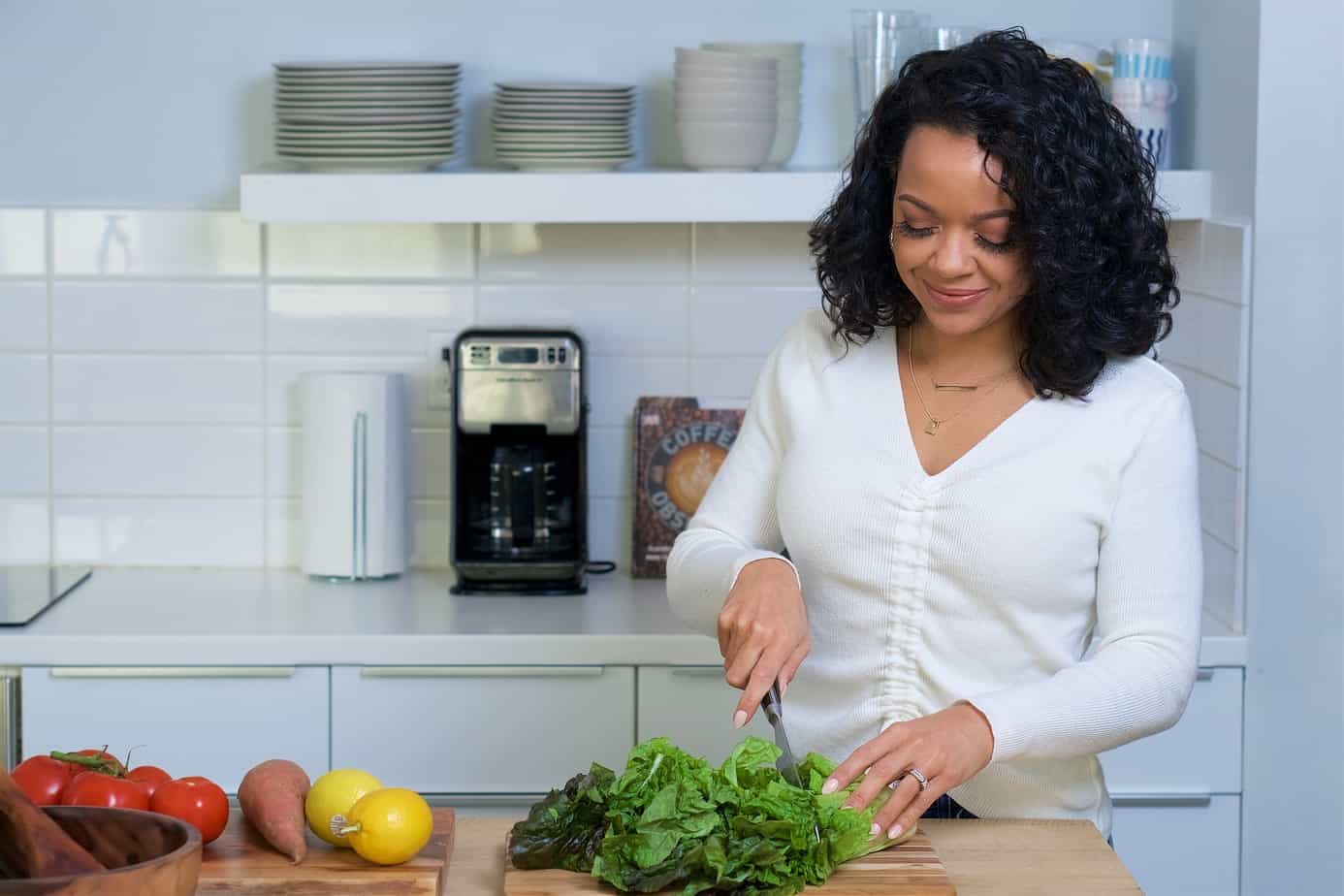 More about ashley and pink owl kitchen
How did you come up with the name Pink Owl Kitchen?
Pink Owl Kitchen is an ode to my late mom, my husband, and freedom. I always felt like a caged bird no matter what job I worked and felt the most free when I was in the kitchen cooking. One of the first quirky things my husband and I bonded over was our affinity for owls. My mom loved her makeup and woke up every day and put on hot pink lipstick, even when she never set foot outside the house. Put all that together, and you've got Pink Owl Kitchen!
How did you teach yourself to cook?
Practice, practice, practice! I never really had anyone to hold my hand and teach me how to chop an onion or make yeasted dough. I watched cooking shows, read blogs, and just jumped in the kitchen and tried it all. The more I was in the kitchen, the more comfortable I became. I'm not afraid to try new ingredients, flavors, or techniques, and you shouldn't be either!
What tips do you have for a new cook?
I would say educate yourself on the basics of cooking first, like chopping, basic measurements, and knife skills (none of this is as hard as you may think - YouTube is your best friend!). Next, try simple recipes like one-pan meals or easy side dishes then graduate to something a little more challenging. Lastly and most importantly, don't be afraid to fail! I have my fair share of cooking and baking fails all the time!
Can anyone become a good cook?
YES! Cooking is a skill and as with any skill, all it takes is consistent practice and willingness to learn to become better at it. When I first started cooking, I could barely hold a knife and the smoke alarm went off way too often. But I kept at it, and with time I became so comfortable that I started an entire cooking blog. You can do this!
Featured In

Ashley's Favorite Southern Recipes!
Let's Be Friends!
You can find us on Instagram, Facebook, Pinterest, Youtube, and TikTok. Follow us for fun behind-the-scenes content and more!