We live in a society where sobriety is so stigmatized and alcohol is rarely known for what it truly is - an addictive drug. I've discovered an entire new world where people are embracing sobriety and choosing their physical, mental and spiritual health over a fuzzy night out on the town and a raging hangover the next day. You may wonder on what planet this world exist - I sure as hell did up until a few weeks ago. Upon my discovery of this new culture, I've devoured articles, blog posts and studies that show this is not a new phenomenon.
The question is why don't we hear about this emerging group of people who have decided to actually do their own research on alcohol and the proven scientific facts about what it does to our bodies and minds. I'm sure you can see where this going and it ain't pretty.
Advertising and Alcohol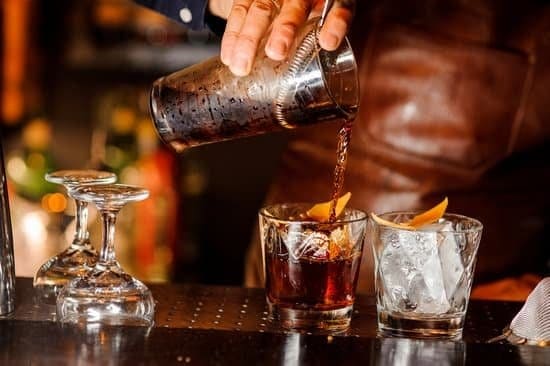 As far back as I can recall, I remember seeing commercials on television and in magazines depicting alcohol as this mysterious elixir that makes you sexy, witty and fun. Movies, sitcoms, billboards and now social media all shove alcohol down our throats like we need it to survive.
There's the scene in the movie of the detectives talking over a case at the bar with a nice glass of whiskey in hand. Or the group of girlfriends going out and getting wasted to help one them get over a tough breakup. Or the beautiful single professional woman sipping on a cosmopolitan at the bar alone and being approached by the most handsome and eligible bachelor on earth because she's so sexy and mysterious for having a drink at a bar alone.
Now there's the marketing to moms and millennials that has taken alcohol advertising to another level. Brunch has become the newest excuse to begin drinking before lunch. If you're a social 30 something year old and your idea of weekend fun doesn't include bubbles and brunch then what are you doing with your life, right?! Oh, and if you're a tired and stressed out mom, don't fret because there's a wine out there to help you get through a day of parenting without driving yourself off of a cliff.
Why is it wildly acceptable, coveted even, to promote the need for a brain altering drug to have fun or simply get through daily tasks such as raising a child?!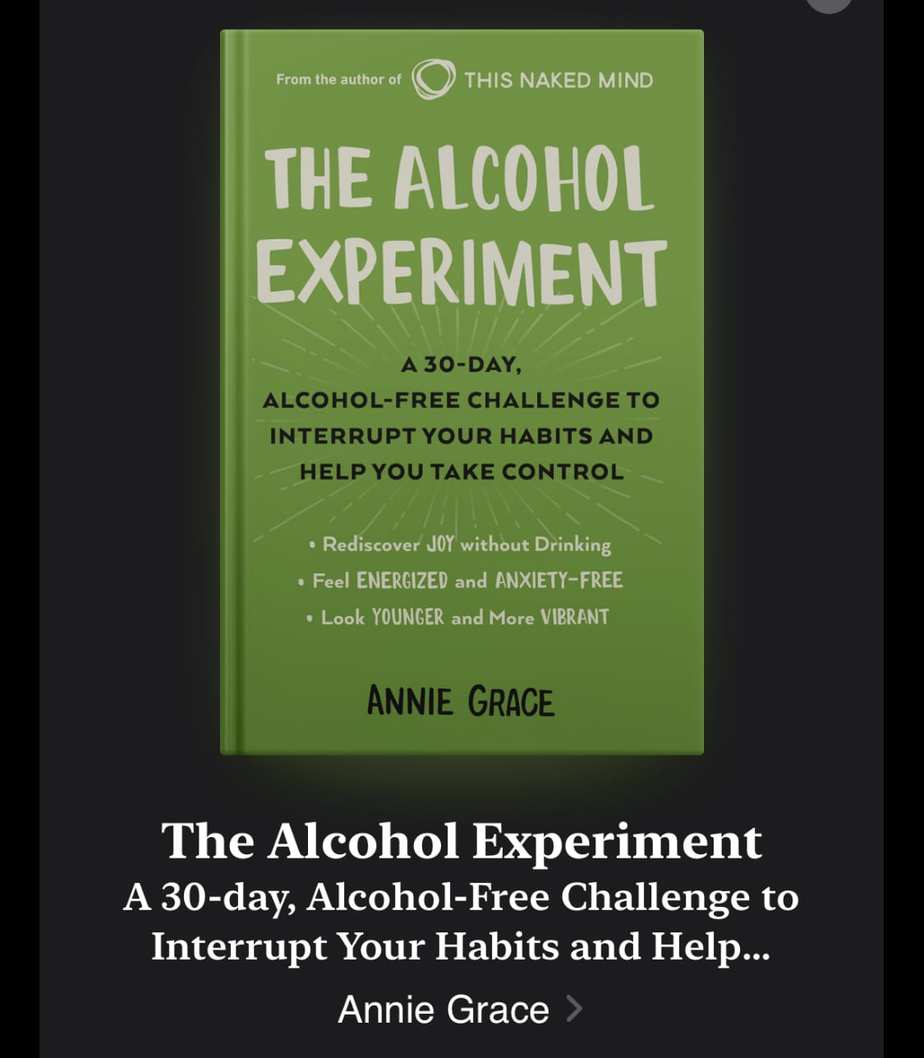 Oh, You Don't Drink Anymore? Are you a Recovering Alcoholic?
First, let me say that I have the utmost respect for all of the programs and centers out there that provide treatment to recovering alcoholics. My mother was a drug addict and alcoholic. These are serious diseases that require treatment and the road to recovery is long and tough to say the least.
However, I have come to my own conclusion that not everyone who drinks alcohol regularly is an alcoholic. Not everyone who decides to adopt a new alcohol free lifestyle is a recovering alcoholic. The way we view alcohol is so skewed. We've been conditioned to think that since alcohol consumption is perfectly normal and healthy in moderation, if you decide to not drink anymore you must have a problem.
I've been alcohol free for a whole 18 days today, and the reactions I've gotten have been eye opening. The looks of concern, or pity even, have really made me question the "norms" of our society.
I was your typical gray area drinker. I was able to maintain my career, I didn't drink during the week, I didn't have my license taken away. However, from Friday to Sunday I would consume four bottles or more of wine and thought it was totally fine. As soon as I got home on Friday, I poured that first glass that I had been looking forward to all week. I needed at least two to get through making dinner, then another two or three to get through the rest of the night. I would get loud and obnoxious, talking so much through a movie that my husband would sometimes have to just turn it off. Then the emotions would come - anger, sadness, frustration. All about things that would hardly bother me sober. I'd probably start a fight with my husband over something I wouldn't remember come Saturday morning.
Saturday drinking would start some time around noon - usually with a mimosa or two. That Saturday morning workout that I had planned usually didn't happen because of the hangover that I had become so accustomed to on weekends. The mimosa would cure that in no time, so no worries! I'd wrap my drinking up some time Sunday evening but wouldn't feel completely clearheaded until around Wednesday due to the stress the alcohol placed on my body and the exhaustion from my organs frantically trying to recover.
I've found that this scenario is reality for a huge number of drinkers out there. Not everyone is sneaking a drink in the bathroom at work or getting their children taken from them or causing a car accident while intoxicated. But yet and still, we have an unhealthy relationship with an addictive substance that society has conditioned us to think is totally normal and harmless.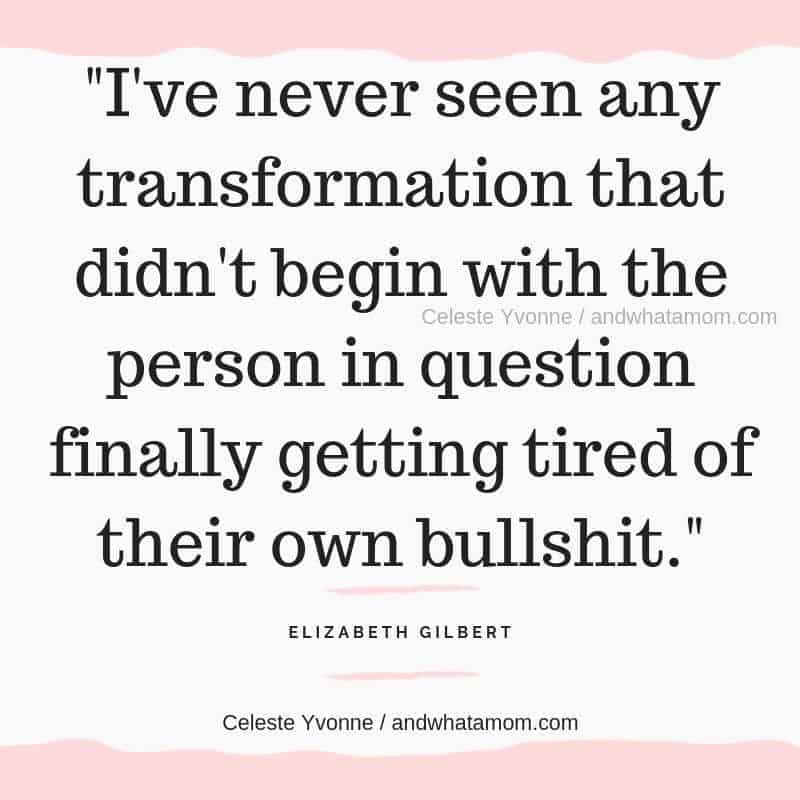 We are missing out on making true connections with other humans. We are missing out on the true joys of a night out with friends or our spouse. We are missing out on doing things that we truly love or have always wanted to do. We are missing out on truly connecting with our inner selves. Our experiences and memories are half as fulfilling as they could be because of the fog of alcohol. My senses have been numbed and my mind clouded for so long. Removing the fog and truly facing my thoughts and emotions head on is showing me that I've missed out on so much. There are so many experiences I want to do over without the haziness of alcohol.
I've learned to sit back and welcome my fears and anxieties when they arise. Instead of reaching for a drink, I analyze why I'm having a certain emotion and what learned belief is tied to it. Most of the fears and anxieties we feel are lies - lies that have always led us to pour a drink to escape them. I am now unlearning the behaviors and beliefs that I know are not true and have simply been ingrained in my brain by a society that is reliant on a mind altering drug.
Why Don't You Just Drink In Moderation If You Don't Have a Problem?
I'm not saying that I do not have an unhealthy relationship with alcohol - it should be apparent that I do from my above referenced weekend timeline. I'm simply saying that I am not an alcoholic who will be recovering from a disease for the rest of my life.
That being said, I've tested moderate alcohol consumption more times than I can count and no, it does not work for me. Once I have that first glass, it is almost guaranteed that I will have 2-3 more. I'm well aware that moderation works for tons of people out there - my husband being one of them. He can truly take or leave alcohol and not have feelings about it one way or the other. I respect and admire these people. I also respect and admire people like myself who can acknowledge and admit their limitations and make choices to better their lives based on those limitations. For me, living alcohol free is the lifestyle choice that I know will be bring me the most happiness and fulfillment.