First let me say to anyone who has landed on this post out of curiosity about sobriety or who is questioning their own drinking, DO NOT BE ASHAMED! We are all walking around carrying some heavy shit and looking for help does not make any of us weak!
I've decided to share my experiences in hopes that it helps someone else, but to also help myself. You learn A LOT in early in early sobriety and it can be overwhelming as hell! If you've been drinking regularly since you were a teen, you're basically learning who you really are for the first time. I mean, of course you know yourself. I wasn't drunk or tipsy 100% of the time - but the amount of time that I spent with a completely clear head was miniscule.
Why I Chose to Quit Drinking Alcohol
If you take a look at my previous blog post on this subject, you will better understand my tumultuous relationship with alcohol. I began drinking as a teenager, just like most people. I was exposed to addiction as a young child, as my mom struggled with it her entire life until her passing in 2011.
I used alcohol as a mask to hide who I really was. I hid behind the mask of alcohol for over a decade. It was my normal. The truth is, I was terrified of who I would be without alcohol. In my 20's I was a very heavy drinker and I went through my darkest times during those years. I got into lots of trouble, was taken advantage of by lots of men, and was completely lost in the world. I had no idea what my place was aside from drinking myself into a blackout stupor night after night in an attempt to escape my own head.
My very late 20's until now, my early 30's, have been a time of rediscovery. I've rediscovered who Ashley is and what she has to offer the world. It is because of that rediscovery that I decided to quit drinking alcohol. I've discovered that I want to be a good wife to my husband, that I want to be a mother someday, that I want to be healthy, that I want to work on healing from my past instead of drowning it in alcohol, that I want to remember all of the birthdays, celebrations, holidays, and vacations instead of trying to piece together hazy memories, and that most of all I want to be PRESENT.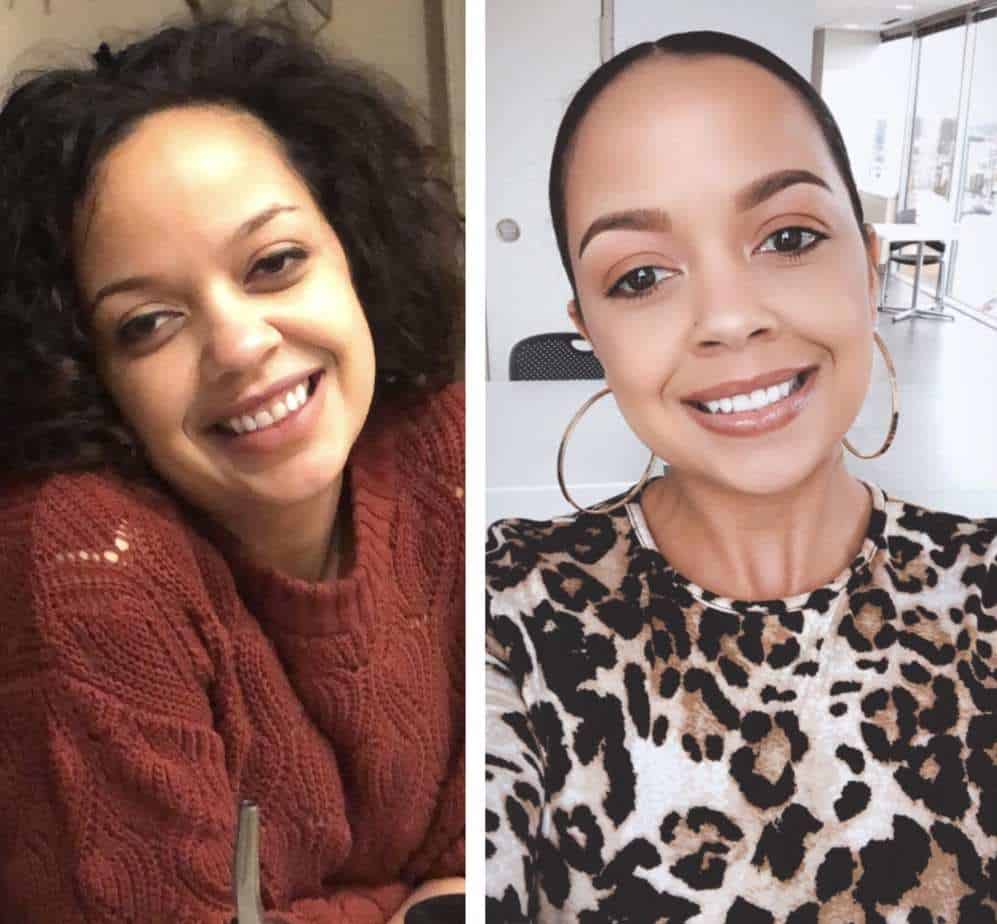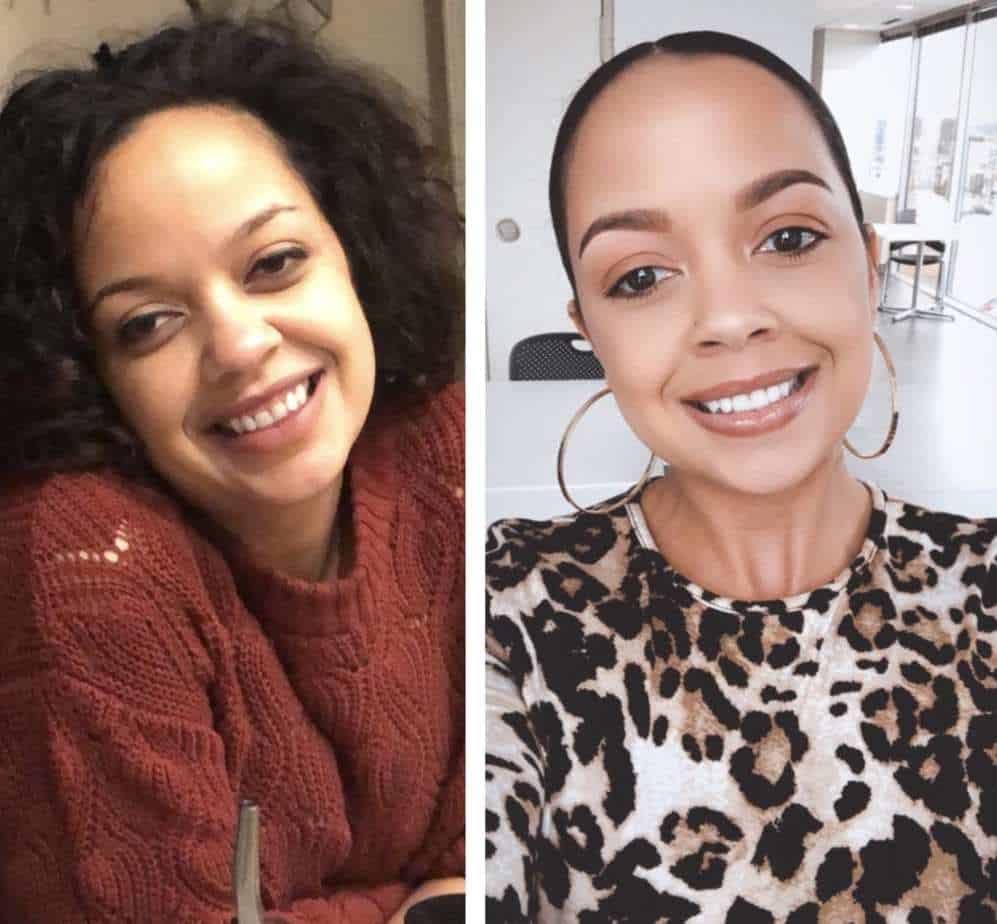 Nothing was standing in between me and the person I wanted to be but the grips of alcohol. I used to imagine how I would be if I didn't drink. I imagined how much happier, healthier and productive I would be. I imagined how much better and healthier my relationships would be. It took years of secretly crying out to God to help me break the chains of alcohol dependence in my life. My amazing husband, who was always so patient with me, gave me the final ounce of motivation and courage that I needed to decide that enough was enough.
My Approach to Alcohol Dependence
I always felt that the textbook definition of an alcoholic did not fit me. I actually have always disagreed with the entire concept of how alcohol addiction is approached. How miserable is it to think that if you have a problem with alcohol, you have a lifelong disease for which there is no cure and that you will be at war with your entire life? That is enough to scare anyone out of attempting to conquer their addiction.
I knew I couldn't be the only person out there who felt this way and I set out to find some other resources to help me conquer my battle with alcohol dependence. What I found was a wealth of knowledge and resources written by people who had the same epiphany I did. People are actually standing up to the antiquated approach to alcohol dependency and challenging things like AA and alcoholism. I was ecstatic to find so much new information about alcohol addiction to devour and study. I was becoming excited about my decision and the fear and anxiety was lessening.
We are ever evolving beings. Why is it that society's approach to alcohol addiction has remained the same for almost a century? Alcohol addiction is treated differently than ANY other addiction there is. Only with alcohol is the addition the fault of the addicted and none whatsoever of the addictive substance itself. Only with alcohol are there two groups of users - "normal" drinkers who can practice moderation and maintain a high level of function in their daily lives and then those who are too weak-willed or too messed up in the head to control their alcohol consumption.
Those who cannot control or manage their alcohol consumption and are willing to admit that they have a problem that they need help with are then told they are an unfortunate victim of an incurable disease that they will have to battle with every single day for as long as they live. The only acceptable treatment for alcohol addiction in our society is the 12 Step Program, in which you admit that you are powerless over alcohol and you reduce yourself to nothing in an attempt to manage this incurable disease.
I decided for myself that this approach to alcohol dependence was not for me. Not because I felt that my alcohol problem wasn't serious enough or because I think that I am above AA and the 12 Step Program, but because I feel that facing something like alcohol dependence is about building yourself up and nurturing your soul rather than reducing ourselves and rendering ourselves "powerless". This is when I discovered several amazing resources that have helped me make it this far.
So, How Exactly Have I Remained Sober for 60 Days?
The most important thing to do is EDUCATE YOURSELF! How knowledgeable are you on the effects of alcohol on the body? I will be completely honest and say that I knew absolutely nothing, and it was all my own fault. I didn't want to know. I willingly chose to remain ignorant about what my excessive alcohol consumption was doing to my body. Why in the hell would I want to know the full extent of how bad I was damaging my body when I had no intention of stopping the damage?
I would repost the random article that showed how red wine contained antioxidants and was good for us to support my choice to continue drinking. I now know that these sorts of articles are all a gimmick to keep our society obsessed with a substance that is toxic to our bodies so that big corporations can continue to profit from our ignorance. I never took the time to actually research or read anything of value. So yeah – read articles, case studies, medical journals – any credible material you can get your hands on and educate yourself if you are serious about making a change.
Find people that have overcome alcohol dependence that you can relate to. There are a lot of brilliant people out there who have taken a new approach to facing addiction and are sharing their knowledge and experiences. Annie Grace is a wonderful resource! I love how she focuses on reprogramming the unconscious to overcome addiction. I read her 30-Day Alcohol Experiment and followed the program which opened my eyes to addiction and my own subconscious. The subconscious is extremely POWERFUL and retraining our minds is the key to overcoming any kind of addiction. Holly Whitaker is another badass woman who tells it like it is and provides some great resources for facing addiction. I just finished her book, Quit Like a Woman, and it is a must read! Right now, I'm reading another one of Annie Grace's works, This Naked Mind.
Figure out what nurtures your soul – or spirit, or inner self, or however you choose to refer to it. Things that nurture my soul are reading, meditation, prayer, yoga, exercise and cooking. Your list may be totally different. The key is to find those things that bring you peace and take your mind as far away from alcohol as you can get. Every single morning, I start my day with guided meditation, prayer, positive affirmations and visualizations. I must remain grounded and centered – if I do not prioritize self-care, I will not be successful. The old Ashley is always outside my door doing pushups waiting on the chance to jump back in the ring.
Only give your energy to those who support you 100%. Your relationships will change – it's inevitable. You will lose some friendships, others will blossom into something beautiful. People will try and make your choice to stop drinking about them. Just know that that is their problem and not yours. They are probably just questioning their own relationship with alcohol due to your decision to leave it behind. My husband has been my rock so far through all of this – find who is yours and cherish them.
Be gentle with yourself! I've found that beating myself up whenever I feel like I've failed at something does absolutely nothing to help. You are completely changing your life and your body – give yourself some credit and cut yourself some slack. Speak to yourself just as you would speak to someone you cherish and love the most. Would you speak to your child or your spouse the way you internally speak to yourself? If not – stop it immediately! It takes effort and practice but it's critical. I would say awful, disgusting things to myself. Things like "you're an alcoholic loser!", "why are you such a fuck up?", "you can't do anything right", "why in the hell would anyone want to be with you?" and the list goes on. Like I said before, your subconscious is POWERFUL and will believe these things if you keep telling them to yourself.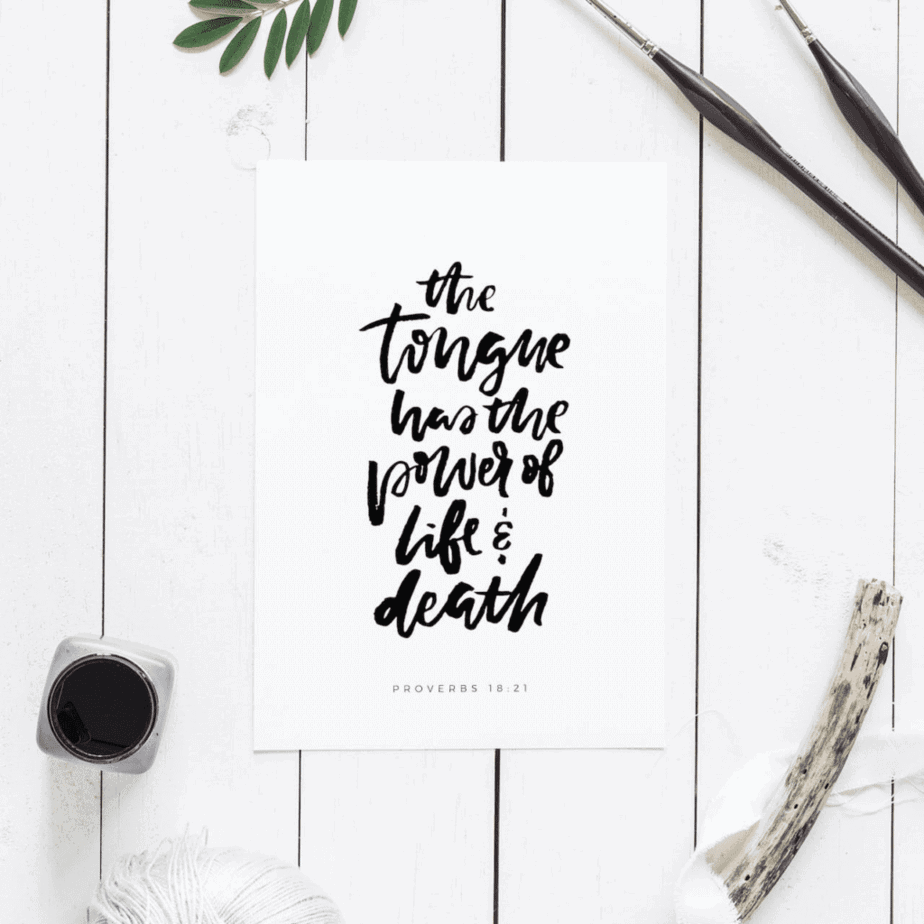 Don't be afraid to "do life". I was terrified of going out to a bar or dinner or a party sober. What would I say when people asked why I wasn't drinking? Would I be fun to be around? Would I even like being around people sober? You have to learn to master the art of not giving a damn. You are already a rebel and part of the minority by choosing not to drink – own it! I have found that I have just as much, if not more fun doing everything I did when I was drinking. Except now, I remain clear headed, I don't say embarrassing things, I don't end up slurring my speech, my teeth aren't stained purple from wine and the most beautiful thing of all…I wake up each morning HANGOVER FREE!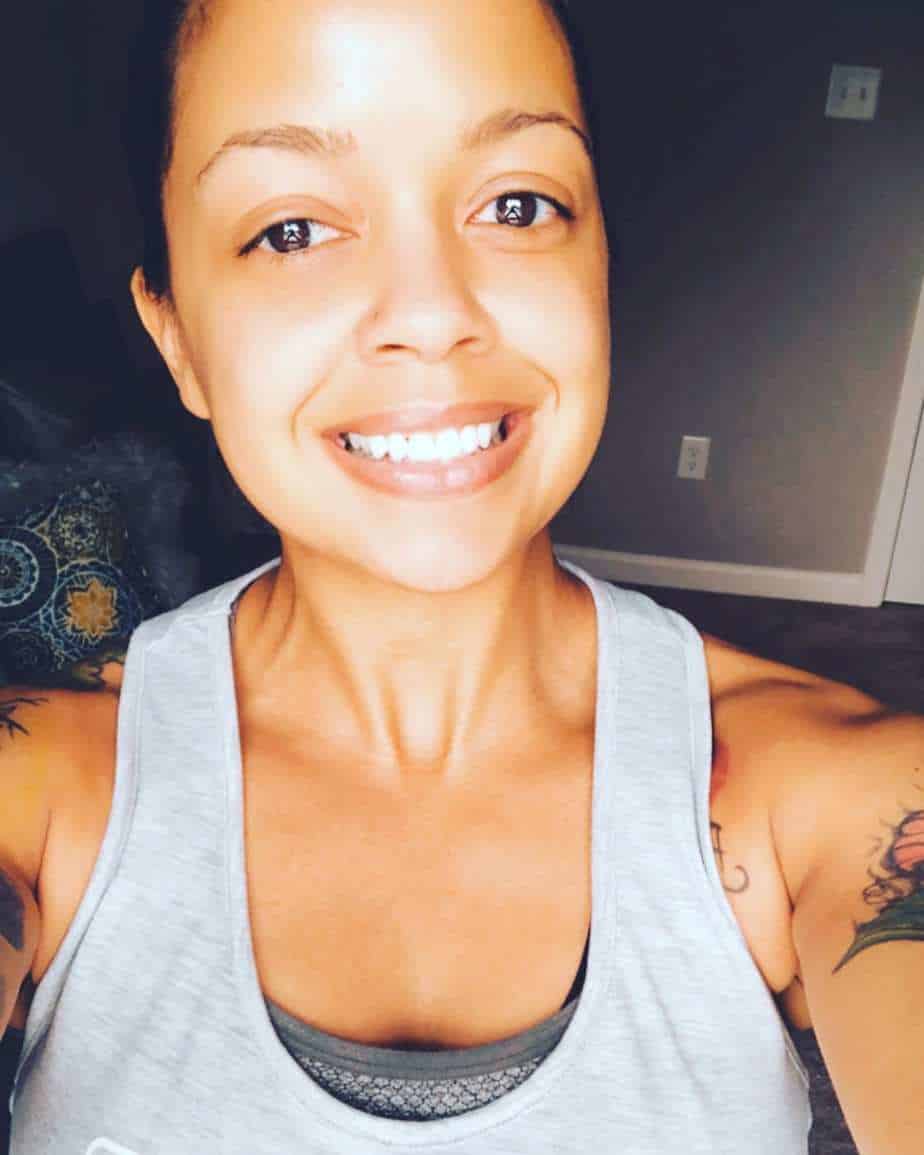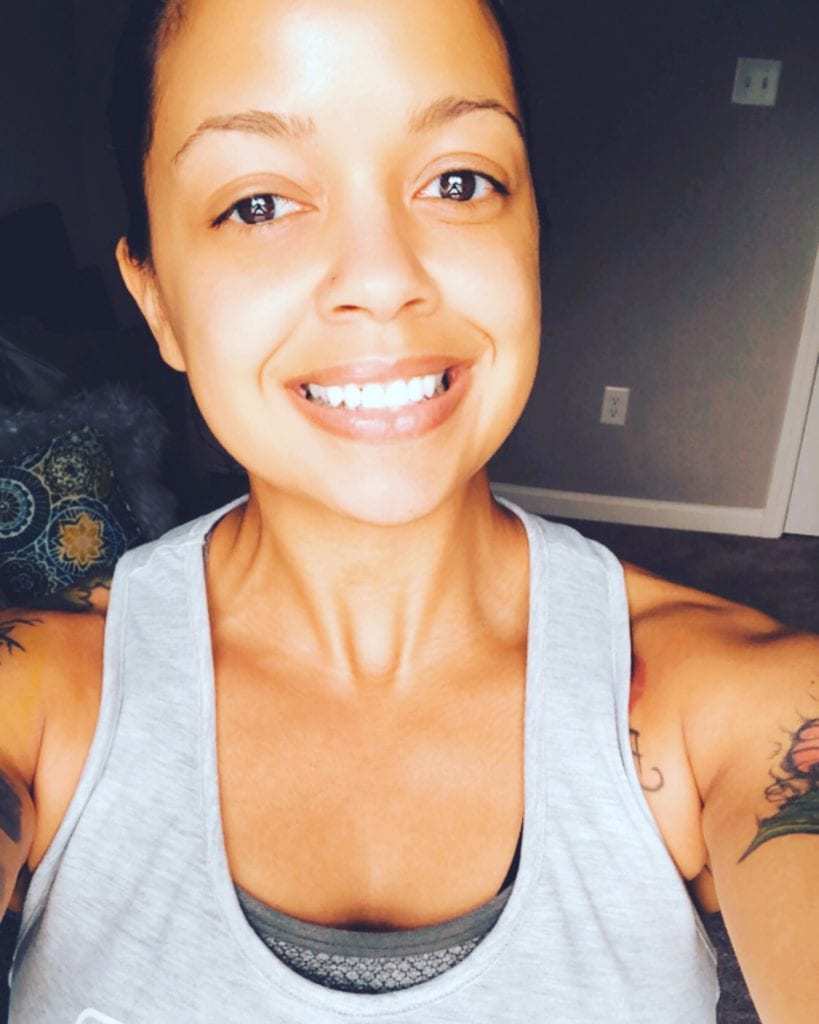 I know that right now our world looks completely different and the thought of doing something like giving up alcohol may seem crazy. I get it! The truth of the matter is, now is a time to learn and become better. Not to mention, alcohol is HORRIBLE for the immune system.
Just know that you are STRONG, BEAUTIFUL and RESILIENT! I'm rooting for you!